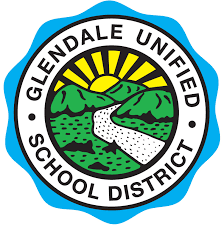 Challenge
Glendale Unified School District wanted to support increased cross-curricular collaboration between mathematics and science teachers
Action Plan
The UCLA Curtis Center designed a yearlong program that included:
50 Glendale math and science teachers attended a 60-hour summer institute in which they engaged in STEM lessons and discussed places in the curriculum where meaningful interdisciplinary collaborations could occur.

Supporting small groups of teachers in-person as they collaborated on interdisciplinary lessons.

Overseeing the uploading of these lessons to the UCLA Curtis Center's online portal where teachers received feedback from mathematics education specialists and research mathematicians.

Supporting the implementation of these lessons in GUSD classrooms
Results
Over 60 interdisciplinary lessons were collaboratively created and reviewed by mathematicians, teachers, and scientists. One participant remarked that collaborating with mathematicians and scientists online was "the highlight of my entire professional career."
Get in Touch
How can the UCLA Curtis Center for Mathematics and Teaching work with you to engage your students in creative reasoning and meaningful applications of mathematics?
Contact Us
Get Updates