Math for LA Scholarships provide financial support to undergraduates serious about pursuing a career in mathematics education.
2023-24 Awardees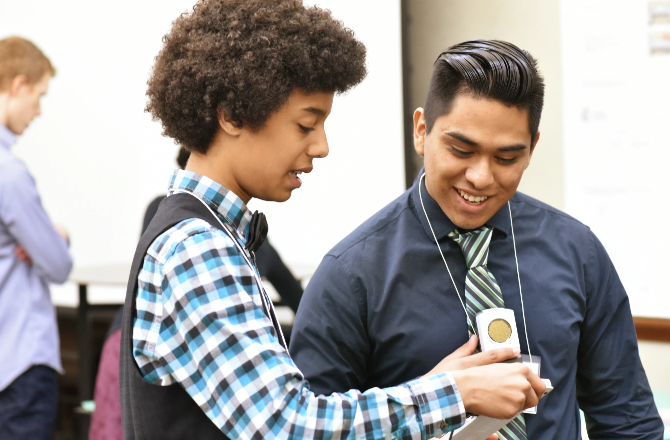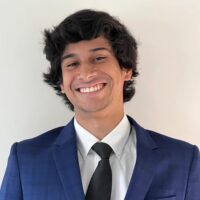 Arzoan Esparza
Dorothy Smith Curtis Scholar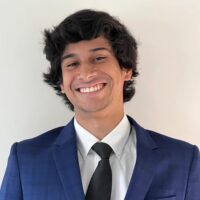 Arzoan Esparza
Dorothy Smith Curtis Scholar
My goal has always been to give back to my community I thought of many pathways from becoming governor to becoming part of the FBI. Luckily I found my sweet spot, to become a teacher. Thanks to my high school teachers Mr.Schive and Ms.Dumancic for always pushing and believing in me. Thanks to them I am prepared to take on this important career. My family has always shown me to be respectful and have hope for people no matter what. Thanks to my family and previous educators, I will become a teacher.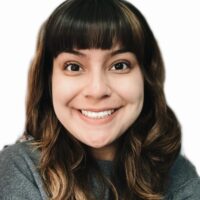 Samantha Padron
Math for LA Scholar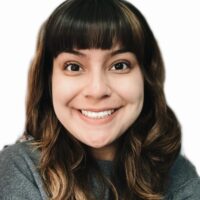 Samantha Padron
Math for LA Scholar
My initial interest in this career sparked after meeting and learning from my incredibly brilliant high school AP Statistic teacher, Oscar Castillo. With his kindness and patience, I was able to succeed in his classroom, despite going through personal issues at home. He has ultimately inspired me to create a safe environment for my future students, encourage their academic journeys, and teach my classrooms with love. I firmly believe every student is capable of accomplishing their educational goals and deserves a support system that could help them reach that. This is why I hope to return to a low-income community and help future students understand and, possibly, love math.
2024-25 Awards
Eligibility
Undergraduate students in Math for LA who are serious about pursuing a career as a teacher must meet the following criteria:
The applicant must be at least one of the following:
a. Rising senior in the Math for Teaching Major or Math for Teaching Minor.
b. Rising senior accepted into the Joint Pathway
c. Rising junior accepted into the Integrated Pathway
The applicant's overall GPA must be 3.0+
Award Amount
Up to $4500. To be distributed in $1500 increments each quarter for one year contingent upon:
Successful completion of coursework
Continued enrollment as an undergraduate
Maintenance of a 3.0+ GPA
Application Components
Unofficial transcript
Optional: Volunteer Experience for the Dorothy Smith Curtis Scholar Recognition
Please gather your application components and apply on the UCLA Scholarship Website.
Note: In order to apply, you must first complete the BAM General Application by selecting  the "Complete your General Application to Apply" link at the bottom right of the page. Once this is complete, you should be able to apply for this scholarship.
Deadline
Exact May 2024 date will be posted here.
Dorothy Smith Curtis Scholar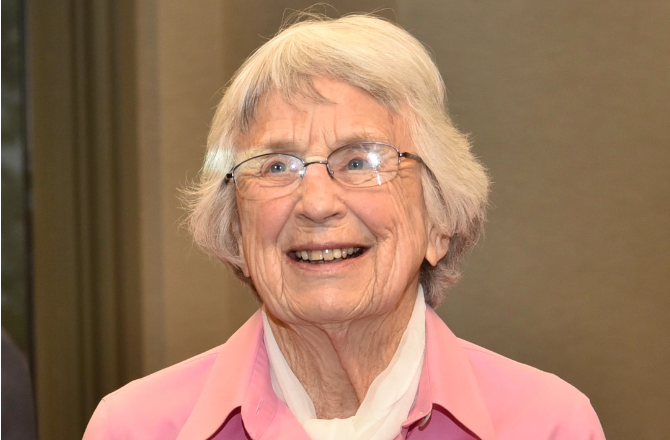 Each year, one Math for LA Scholarship recipient is awarded an additional $500 per quarter and named the Dorothy Smith Curtis Scholar for exceptional service to the community through tutoring. For this reason, the application asks for information regarding applicant tutoring or volunteering experience.
Dorothy Smith Curtis was an educator whose contributions led to the establishment of The Philip C. Curtis Jr. Center and its success working towards a world class mathematics education for all students. In 1970, Dot earned her teaching credential and began a 30-year career teaching parent education for the LAUSD. She relished working with mothers and young children from all over the worlds. They taught her their cultures, and she helped mothers raise their children with love, consistency, and exposure to ideas and learning, sharing with others what she brought to her family and friends.
Ashley Casillas: Dorothy Smith Curtis Scholar
Haley Hallman: Math for LA Scholar