Undergraduate Scholarships
Math for LA Scholarships provide financial support to undergraduates serious about pursuing a career in mathematics education.
2022-2023 Recipients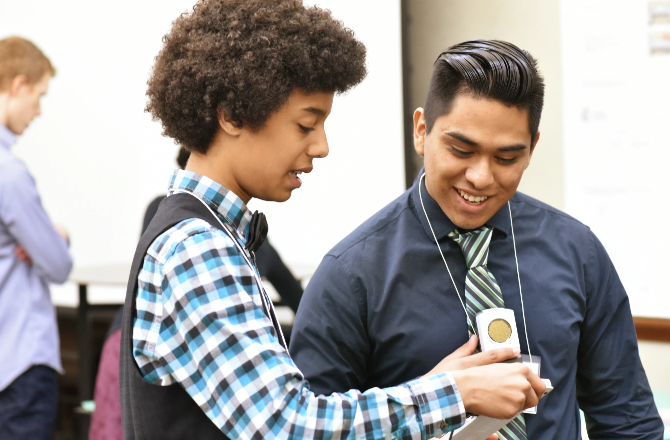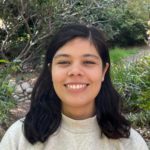 Ashley Casillas
Dorothy Smith Curtis Scholar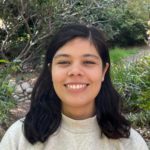 Ashley Casillas
Dorothy Smith Curtis Scholar
My teaching interests formulated at home due to my role as the oldest of five children. They have developed throughout the years as I interacted with passionate educators and gained teaching experience. My hope is to not only instruct kids in mathematics but to also serve as a mentor and instill a mentality of gratitude and perseverance. I would love to teach both middle and high school students, but at different stages of my career. From my observations, middle school kids are energetic and their experience with math can either "make or break" their liking of the subject. So, if I can make lessons engaging, they might find the relevance of math in everyday life. As for high school students, not only can I teach them math and problem-solving skills, but also mentor them and share my insight about college so that they have an extra support system.
This year, I was awarded the additional honor of being named the Dorothy Smith Curtis Scholar for exceptional service to the community through tutoring. Below you will find some of the community service I have participated in.
1. Tutoring bilingual students in a STEM classroom at the Luskin Academy
2. Facilitating personal guidance to senior high school students through the Raizes Mentorship Program
3. Supporting K-12 students at New West Charter School and Brentwood Science Magnet Elementary School through UCLA CalTeach
4. Conducting tutoring sessions while promoting a growth mindset with 7th grade students at Mann UCLA Community School through BruinCorps
5. Providing hands-on STEM activities for rising 7th-grade students through Bridge to Enter Advanced Mathematics (BEAM)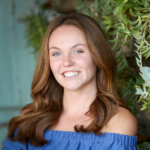 Haley Hallman
Math for LA Scholar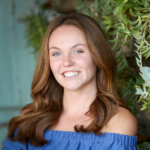 Haley Hallman
Math for LA Scholar
I would like to become a middle school math educator, because I have seen too many kids decide that they are "bad at math" and turn against the subject when they are as young as twelve years old. I aim to show my students that no one is "bad" at math and help them manage the steep learning curve that one may face once algebra is introduced. Our world is so reliant on STEM nowadays, and most if not, all STEM concepts have a basis in math. I hope to help kids find confidence in their math skills to prepare them for the future and allow them to keep an open mind about a career in STEM.
2023-24 Awards
Eligibility
Undergraduate students in Math for LA who are serious about pursuing a career as a teacher must meet the following criteria:
Student must be at least one of the following:
a. Rising senior in the Math for Teaching Major or Math for Teaching Minor.
b. Rising senior accepted into the Joint Math Education Pathway
c. Rising junior accepted into the Integrated Pathway
Must demonstrate financial need as determined by the student's financial aid package or equivalent. (We will contact FAFSA for this information)
Overall GPA must be 3.0+
Award Amount
Up to $4500. To be distributed in $1500 increments each quarter for one year contingent upon:
Successful completion of coursework
Continued enrollment as an undergraduate
Maintenance of a 3.0+ GPA
Application Components
Unofficial transcript
Optional: Volunteer Experience for the Dorothy Smith Curtis Scholar Recognition
Please gather your application components and apply on the UCLA Scholarship Website.
Note: In order to apply, you must first complete the BAM General Application by selecting  the "Complete your General Application to Apply" link at the bottom right of the page. Once this is complete, you should be able to apply for this scholarship.
Deadline
Wednesday, May 10th by 11:59pm
Dorothy Smith Curtis Scholar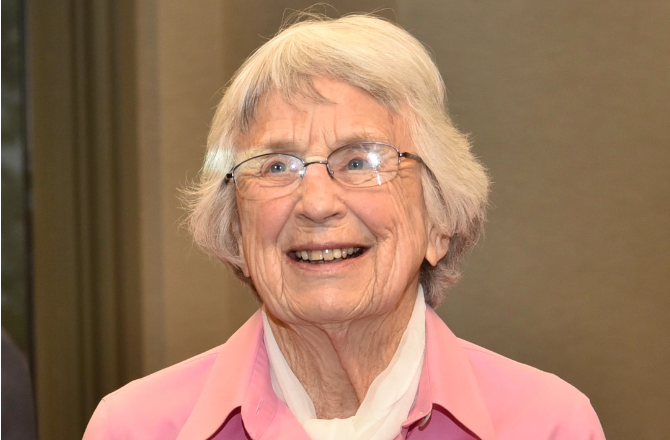 Each year, one Math for LA Scholarship recipient is awarded an additional $500 per quarter and named the Dorothy Smith Curtis Scholar for exceptional service to the community through tutoring. For this reason, the application asks for information regarding applicant tutoring or volunteering experience.
Dorothy Smith Curtis was an educator whose contributions led to the establishment of The Philip C. Curtis Jr. Center and its success working towards a world class mathematics education for all students. In 1970, Dot earned her teaching credential and began a 30-year career teaching parent education for the LAUSD. She relished working with mothers and young children from all over the worlds. They taught her their cultures, and she helped mothers raise their children with love, consistency, and exposure to ideas and learning, sharing with others what she brought to her family and friends.